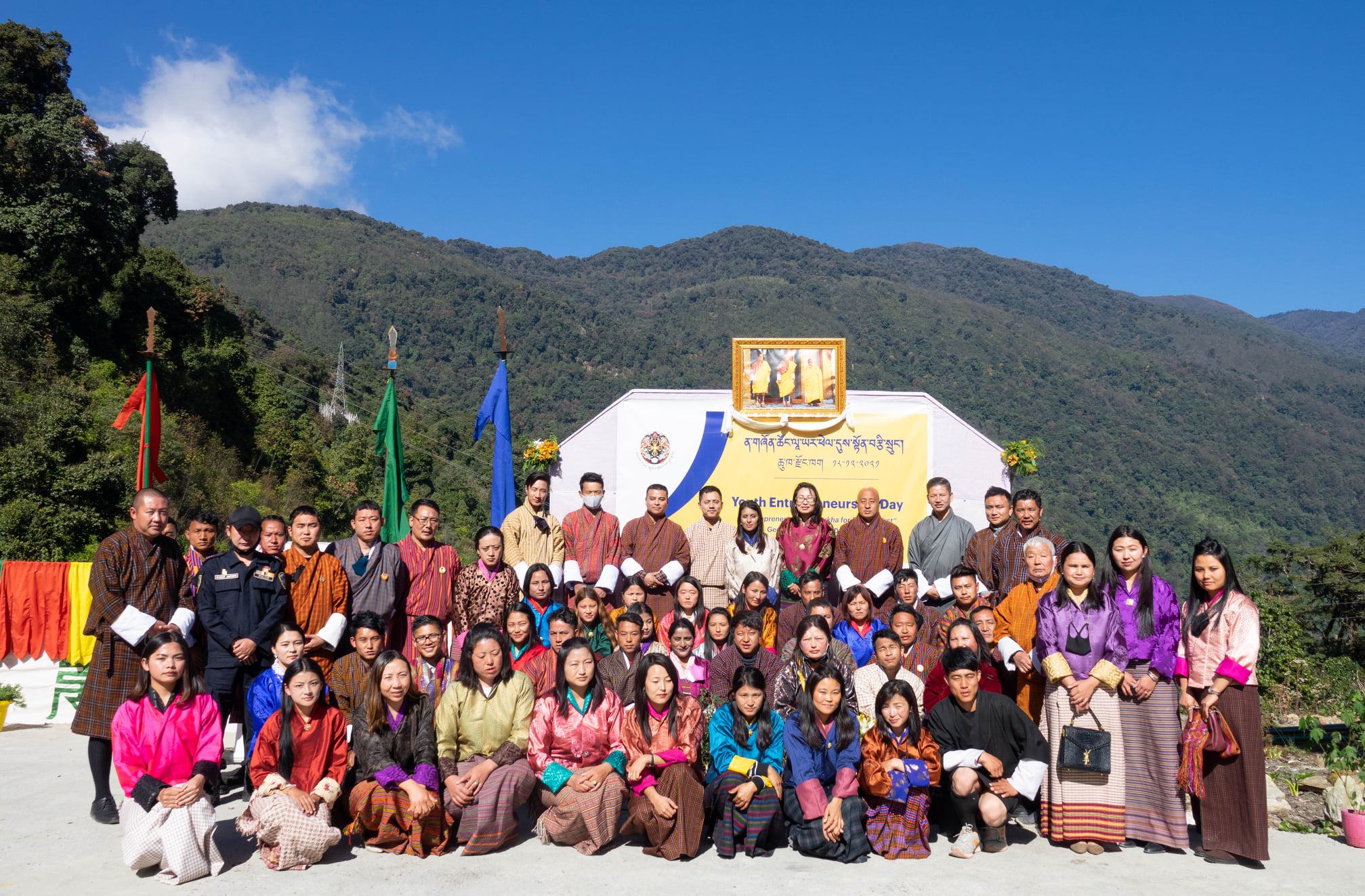 𝐈𝐧𝐬𝐭𝐢𝐭𝐮𝐭𝐢𝐧𝐠 𝐚𝐧𝐝 𝐂𝐞𝐥𝐞𝐛𝐫𝐚𝐭𝐢𝐧𝐠 𝐄𝐧𝐭𝐫𝐞𝐩𝐫𝐞𝐧𝐞𝐮𝐫𝐬𝐡𝐢𝐩 𝐢𝐧 𝐂𝐡𝐡𝐮𝐤𝐡𝐚 A giant leap in instituting the culture of Entrepreneurship and taking forward the Entrepreneurs of Chhukha!.. We celebrated Youth Entrepreneurship Day on 18 December in presence of more than 40 Entrepreneurs who have come all the way from the eight Gewogs. The first of its kind themed "𝙀𝙣𝙩𝙧𝙚𝙥𝙧𝙚𝙣𝙚𝙪𝙧𝙨 𝙤𝙛 𝘾𝙝𝙝𝙪𝙠𝙝𝙖 𝙛𝙤𝙧 𝘽𝙝𝙪𝙩𝙖𝙣 𝙁𝙞𝙧𝙨𝙩" is agreed to take place every year on 18th December right after the National Day Celebration. We the Entrepreneurs can't be less thankful to Chhukha Dzongkhag for such a beginning. An Open Air conference and presentations by the 14 of our 'Practicing Entrepreneurs' resulted in our Sonam Choden of "Café Escape" and Choki Dorji of Jigmechu Mushroom farm claiming a 50K reward for the "Best Woman Entrepreneur" and the "Best Entrepreneur" respectively with support of Dzongkhag Economic Development sector. A MoU with the Startup First Institute was signed on the day to accelerate Entrepreneurship. It is a source of encouragement and recognition for the Youth Entrepreneurs of Chhukha who aspires to live for the aspirations of Golden Throne.
We are providing the best professional services to all
Entrepreneurs
You May Contact With Us
You may contact us by filling in this form any time you need professional support or have any questions. You can also fill in the form to leave your comments or feedback.