Choki Dorji - Jigmechhu Mushroom Farm
Since my School days my interest was more inclined towards becoming an entrepreneur. After I completed my high school, I studied Sufficiency Economy, Philosophy of Late King Bhumibol Adudety and Social Enterprise in Arsom silp Institute, Thailand.
During four years of my course in Thailand I studied about agriculture and problems related to agriculture like Climate change, water crises and Food crises. Above all the things I have learned, I learned about Mushroom and I also did an internship at two different places where I grew mushrooms and produced mushroom spawn.
After returning to my Country I tried growing mushrooms but the result was not good as I expected because of some technical reasons but I didn't gave up as I had faith in myself that I would succeed one day. I tried hard and after several trial and error for two years it was a success story.
Through this startup, different type of Oyster mushroom will be produced on a larger scale in addition to producing spawn. Productions of herbal mushroom products including mushroom tea will be another focus of my business. This entrepreneurial pursuit is also to generate self-employment and to work with other youth in mushroom farming business in Bongo and Darla Gewog. I can produced around 30 to 40 kg per week which can help in reducing imports from neighboring Countries.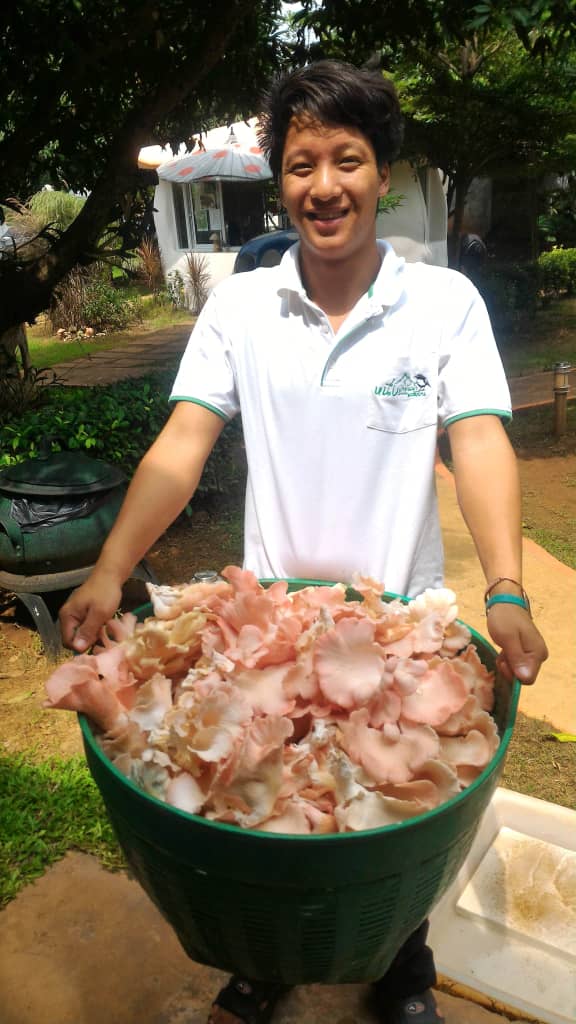 Name: Choki Dorji
Location: Jigmechu, Darla, Chhukha

Contact Info: 17835053, dorjitshokey10@gmail.com
Business Type: Mushroom Farming