My Entrepreneurial Journey
I have resigned from a corporate banking job and then started mushroom farming. Today, I feel proud to share that my farm is one of the leading organic mushroom farms in Chhukha Dzongkhag.
From this 2021 year, we have started Mushroom Farming & Training Institute. I hope to help as many mushroom growers and start-ups in mushroom farming.
I always remain thankful to Chhukha Dzongkhag and many agencies who have helped me to realize my entrepreneurial pursuit to grow mushrooms.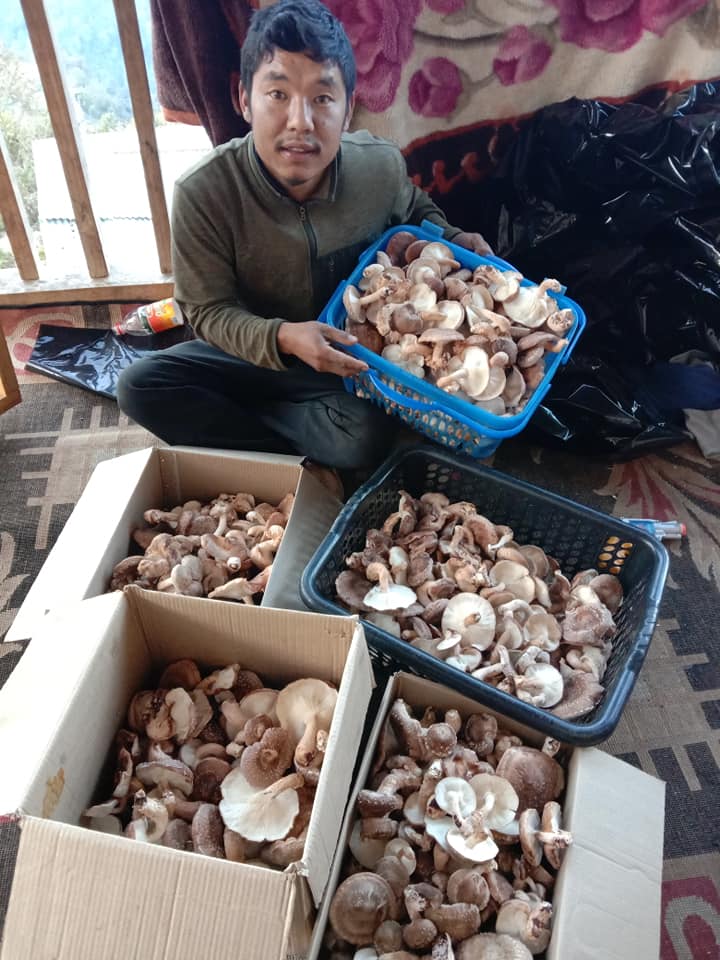 Name: Jangchuk Dorji
Location: Tashigatshel, Bjabchhog, Chukha
Contact Info: 17289545, organicfarm.bt@gmail.com
Business Type: Mushroom Production
Facebook Page: Jangchubshing Organic Farm
Reishi Mushroom tea was launched by MoLHR as one of the products