Kamini Rai - Bee Honey Production
My name is Kamini Rai from Damchekha village and I have done VTI electrical training from Kawangzangsa Technical Training Center. After that i was employed for ten years as a civil servant  but I was having more interest into doing business and because of that reason I have quit my job as a civil servant and venture into the business world as a entrepreneur.
I have done Basic Entrepreneurship Course at Darla Gewog and I have started to do bee keeping and marketing with the idea to support my family and the farmers of Damchekha village. My honey product that I market are sting bee and common bee honey with the price amount of Nu 6000 per bottle for sting bee honey and Nu 1000 per bottle for common bee honey. My market segment are the domestic market and outside Bhutan. Right now, I can proudly say that I earn more than my husband per month.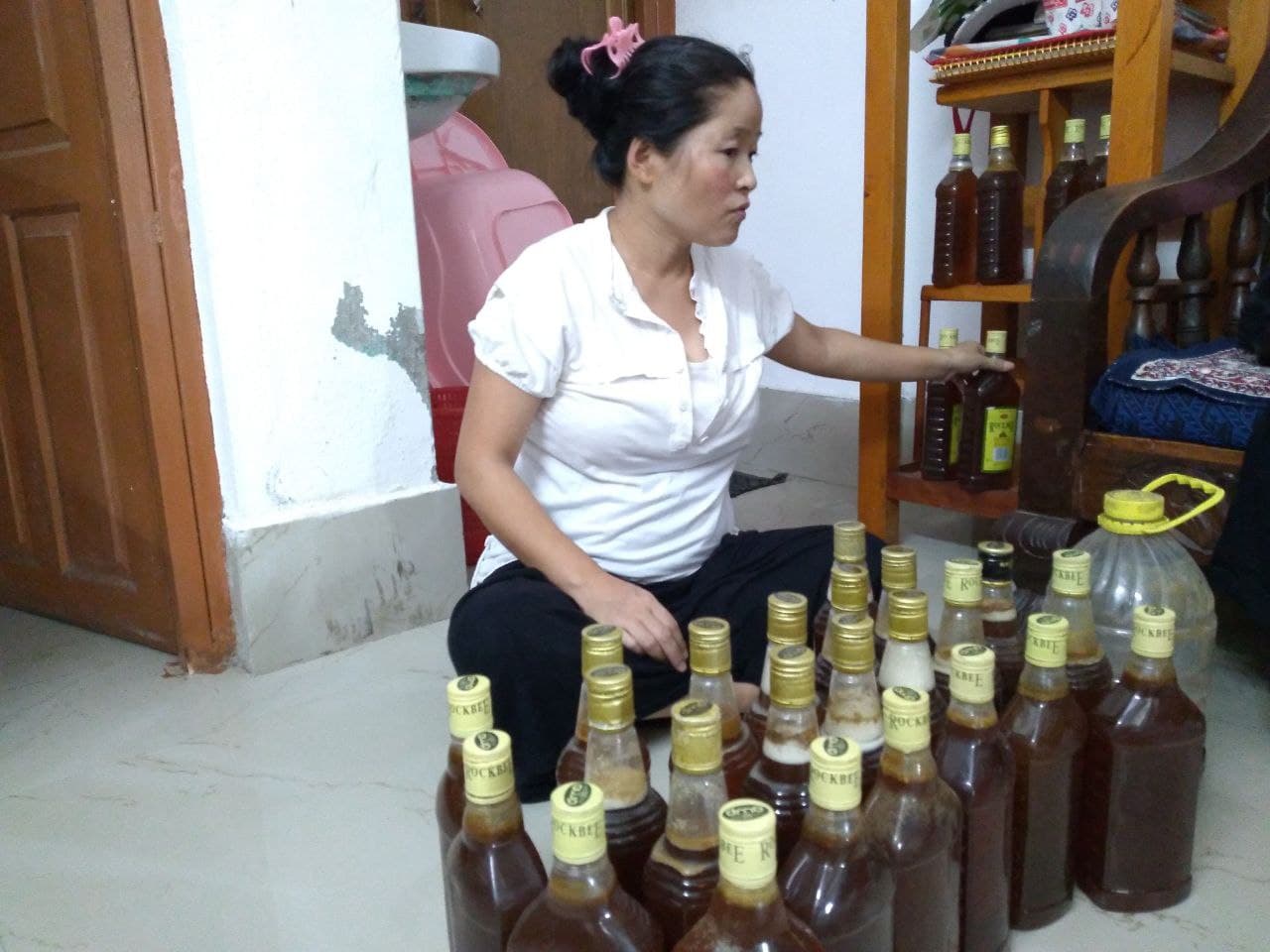 Name: Kamini Rai
Location: Damchekha, Logchina, Chhukha
Contact Info: 17851039, Goldylayo@gmail.com
Business Type: Bee Farming and Marketing
Facebook Page: Honey bee